The Project
When Aardman approached us about making some shorts for their online channel, Aardboiled, we jumped at the chance. We set to work, making a bunch of films with some of our sound designer and musician best friends!
We have four shorts online from Rumpus Directors Joe Wood and Ollie Magee and some amazing sounds by Patrick Henchman and Adam Lowe.
Pling Plong and Workout
These are two related stories of a little rhythmic Gang and the big Yellow Blob who just wants to make friends – but finds himself slightly out of tune with the others.
Workout has travelled around the world being played at lots of festivals, including Pictoplasma, Anima Brussels, Manchester, Cardiff and the New York International Children's Film Festival where it was a runner-up in the five – eight year old Audience Award Category.
Pictures: Joe Wood
Sound Design: Patrick Henchman
Shred
A cautionary tale about the dangers of shredding too fast.
Here's a few early designs of the Shredders!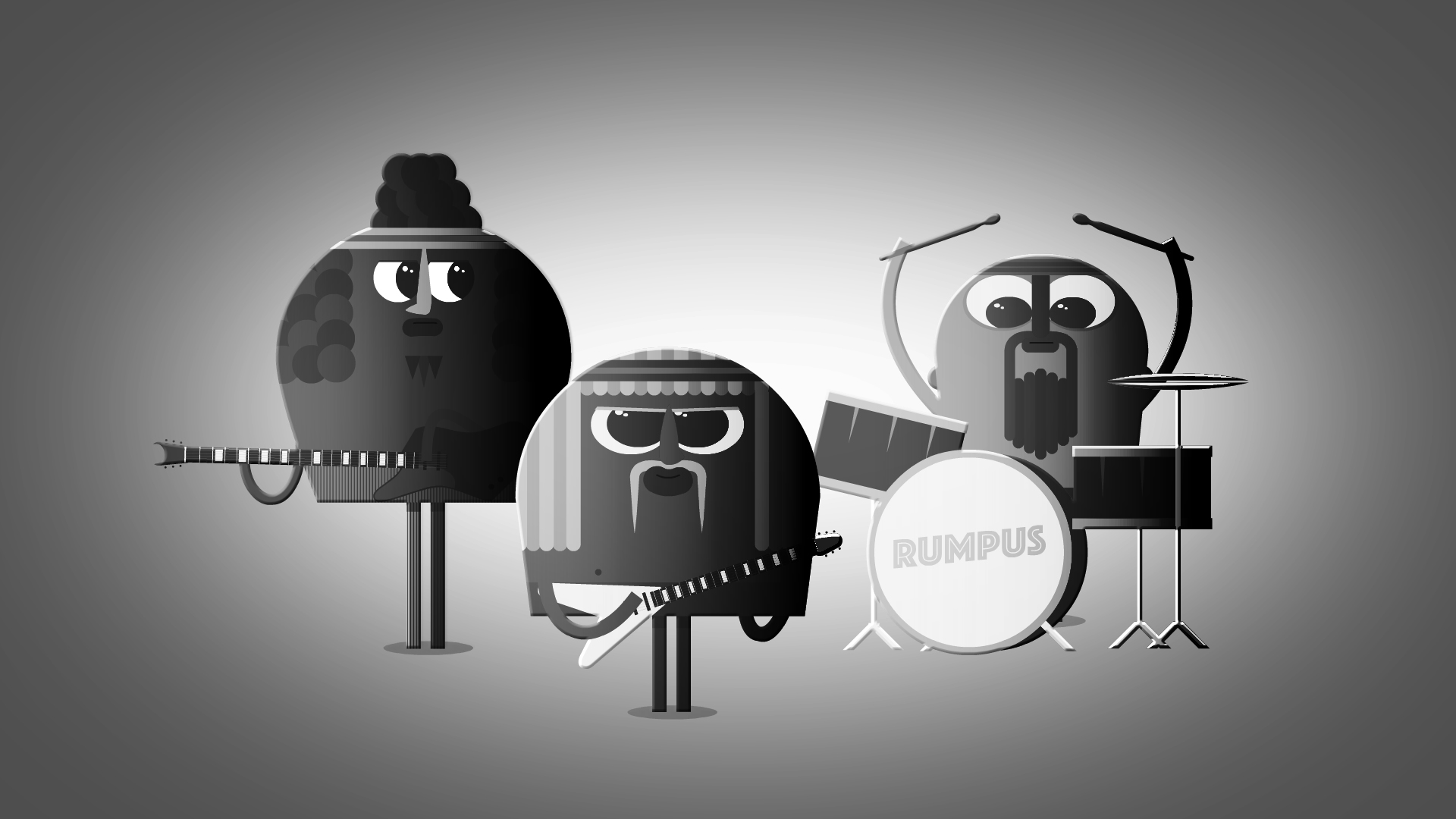 Pictures: Joe Wood
Music: Adam Lowe
Péter and Petér
Péter and Petér take a lovely cycling expedition in the hills.
Pictures: Ollie Magee
Music: Adam Lowe