The Brief
As kids snacks go, BEAR Nibbles have a pretty wholesome back story to their very wholesome snacks. The 'Our Story' animation needed to bring to life how their founder was inspired to set up the company, and how BEAR's natural processes and ingredients compare to other brands.

The animation needed to translate to both B2B and B2C audiences, use sound and motion graphics to communicate the story rather than a voice over.
How We Did It
We worked closely with the team at BEAR on the storyboards, ensuring that we were capturing the correct processes and that BEAR himself was in character. Here he is busying himself while his fruit snacks gently bake in his lovely rustic oven.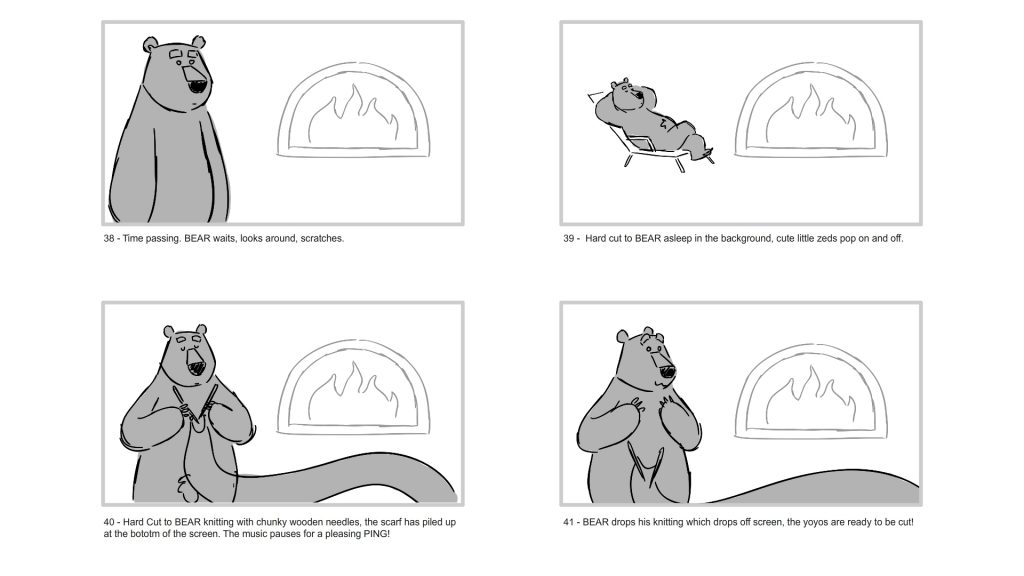 BEAR is a well established brand, so we used designs directly from their creative team to tell the story. We built the scenes using their designs; a combination of pencil sketches and digital assets.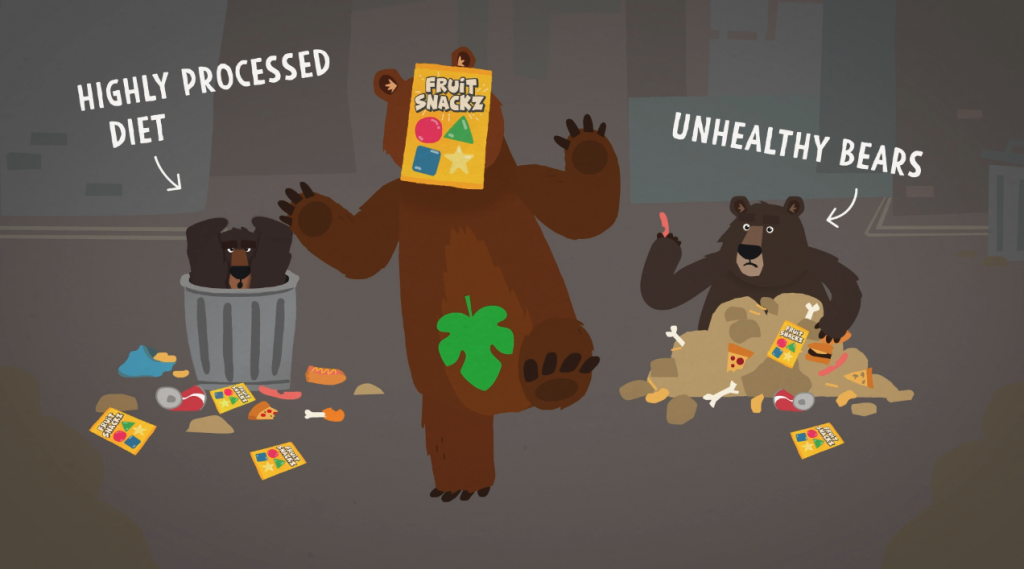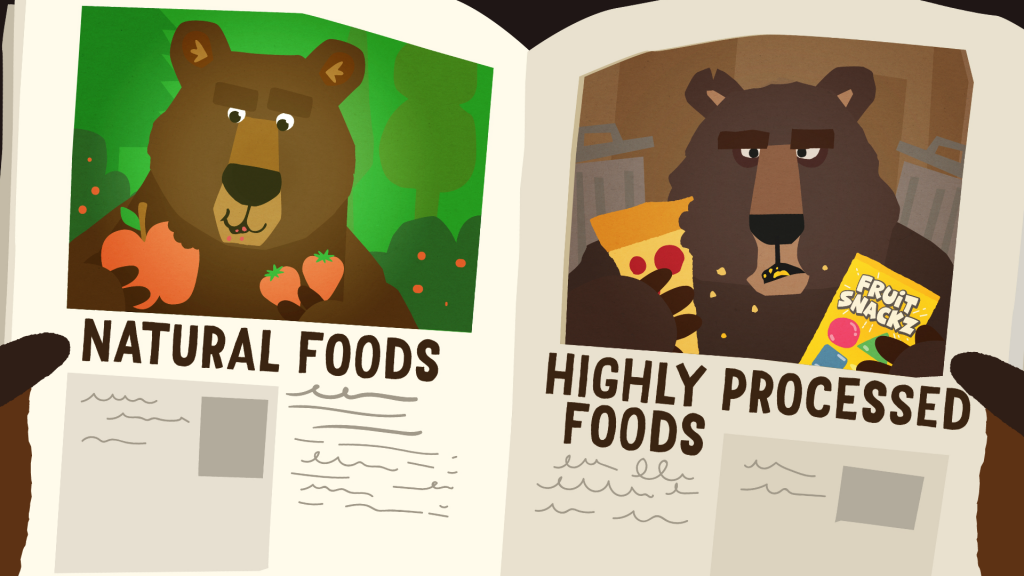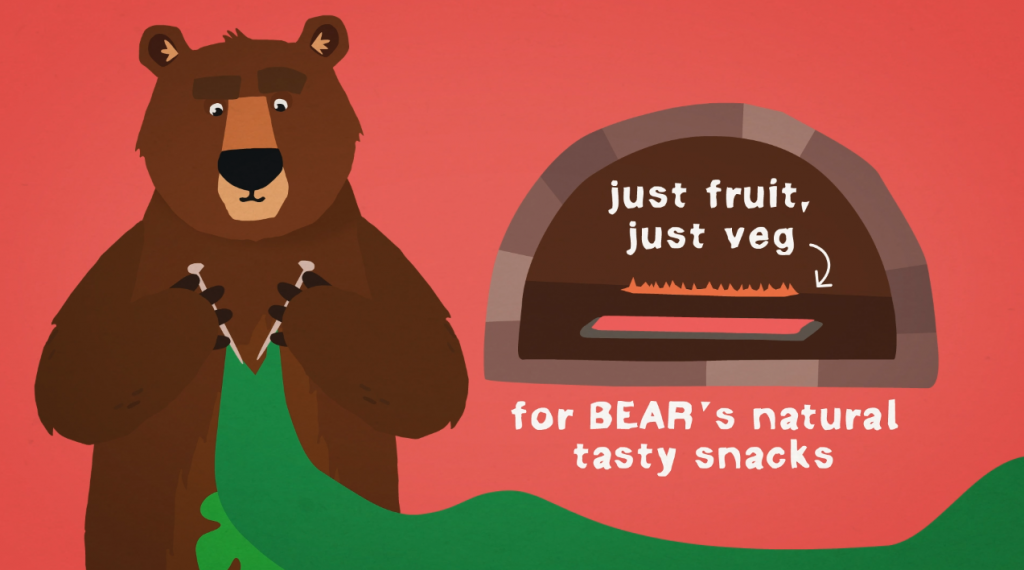 We broke the characters down into simple shapes and added rigs for animation. We started with getting BEAR's walk just right, plodding and lolloping!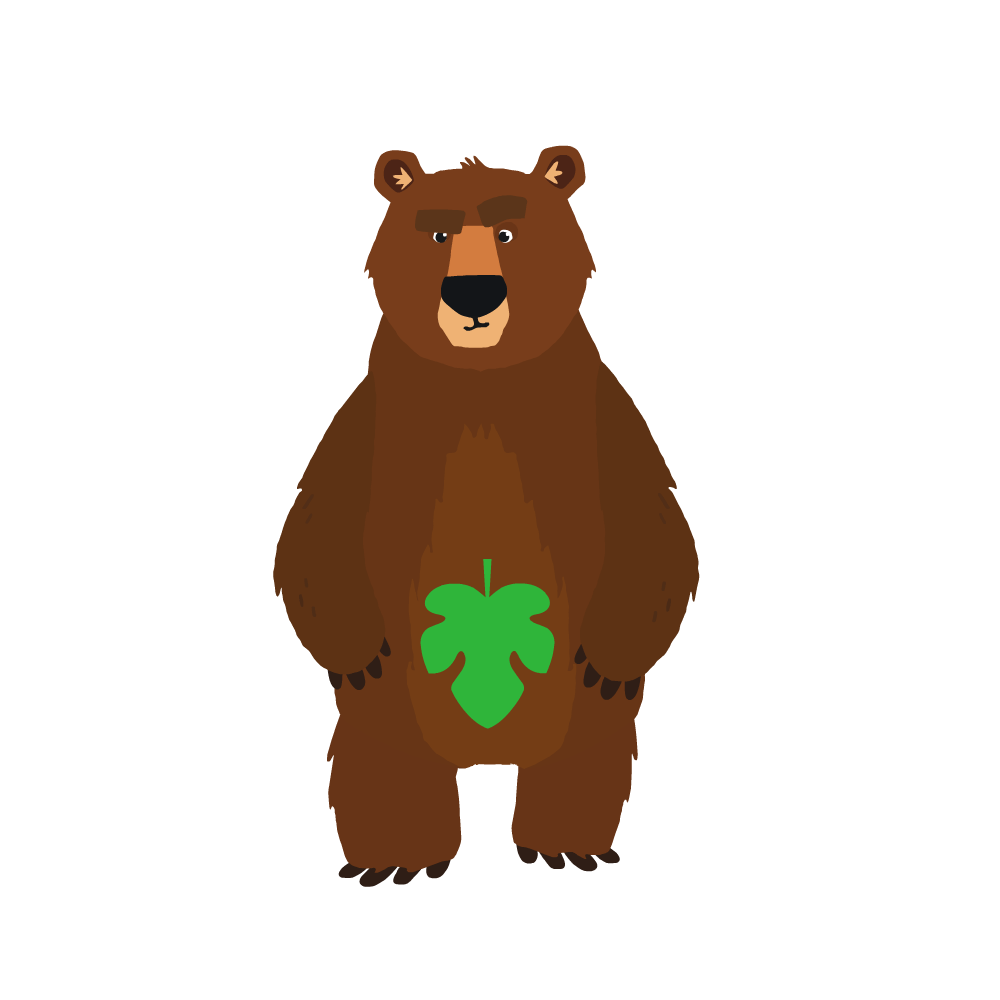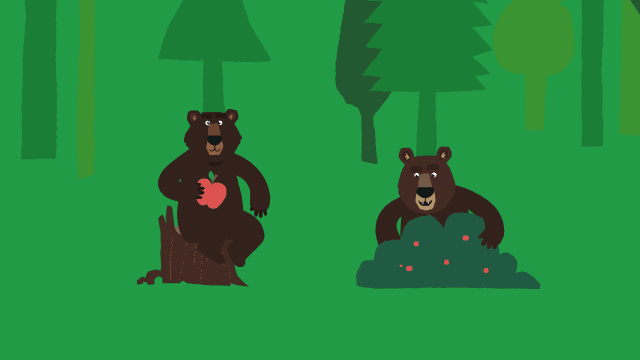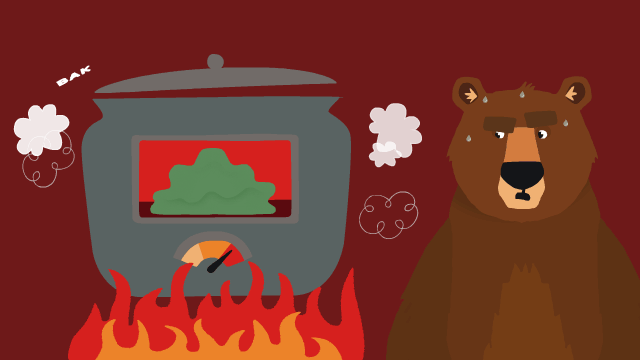 Sound design was a huge part of this project, we worked with our friends at Foster & Foster Music to bring to life all the clunks and quirks in BEAR's world. Without a voice over, the music needed to take the story from the forest to the city and the factory to BEAR's oven, giving each environment its own musical personality. We particularly love the clangs and cow bells in the factory, the music really builds the menace of those meddling machines and their gloop!
How Did We Do
The 'Our Story' animation is sitting nicely on the new BEAR Nibbles website, and is being used to sell the brand to new markets.

Thanks so much again. I've had loads of emails from the business saying how brilliant it is, sales are already using it to communicate the brand to new buyers and retailers!

Chris Dickason, Creative Manager, Urban Fresh Foods Ltd (BEAR Nibbles)
Directed by RUMPUS!
Animation: Dave Connolly
Sound Design: Foster and Foster Music
Creative Producer: Stef Bowskill