The Brief
We had a great time working with health interest company Primal Living on their campaign to increase awareness of hidden sugars. The brief was for a piece of animation that was dark and hard hitting, which we were naturally quite excited about.
How We Did It
We worked with Primal Living to design the characters, a swarthy looking bunch of teenagers, who would slowly but surely degrade into sugar zombies.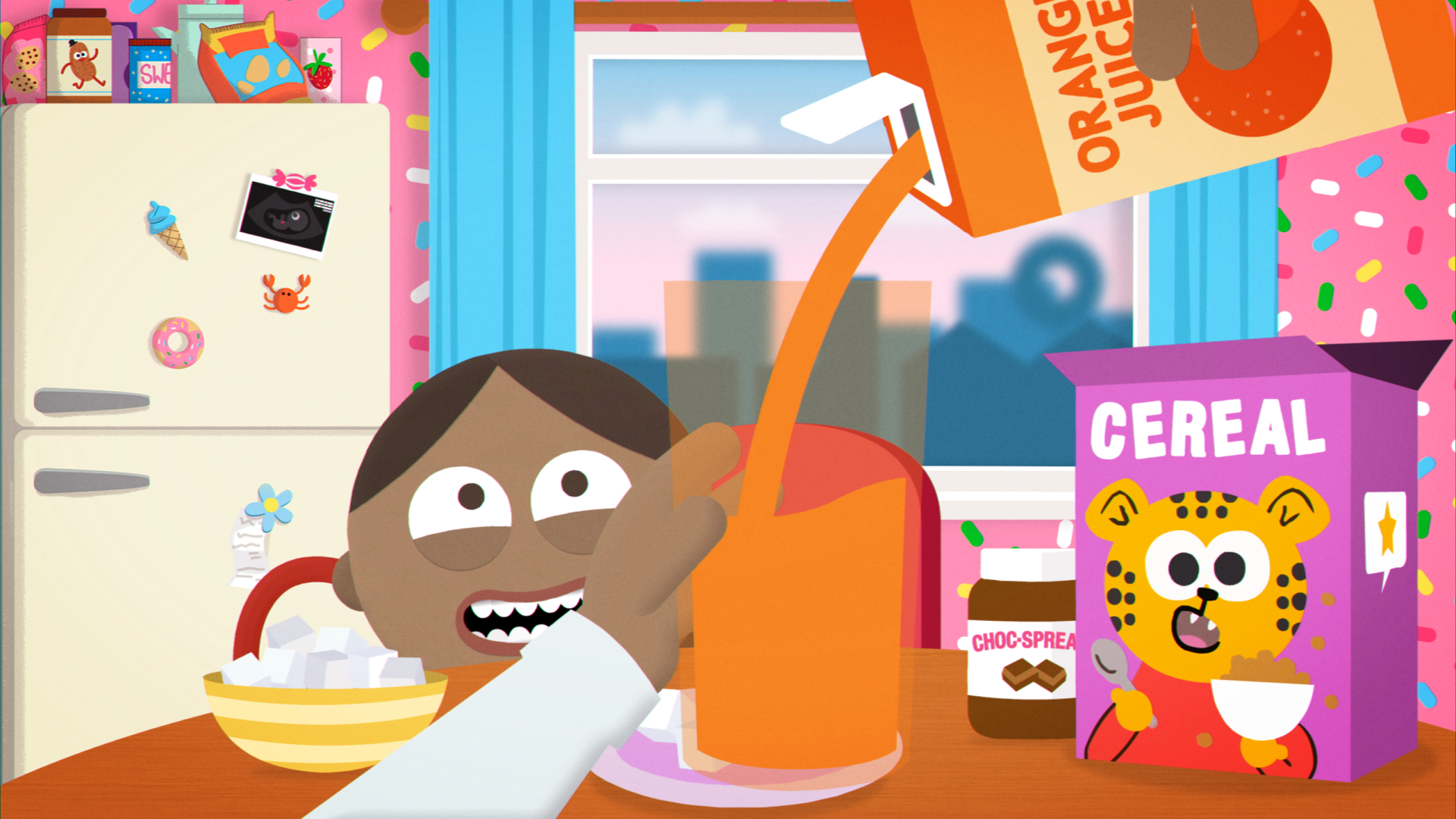 We storyboarded the journey of our girl from the breakfast table to the end of the school day, working in Primal Living's messages along the way.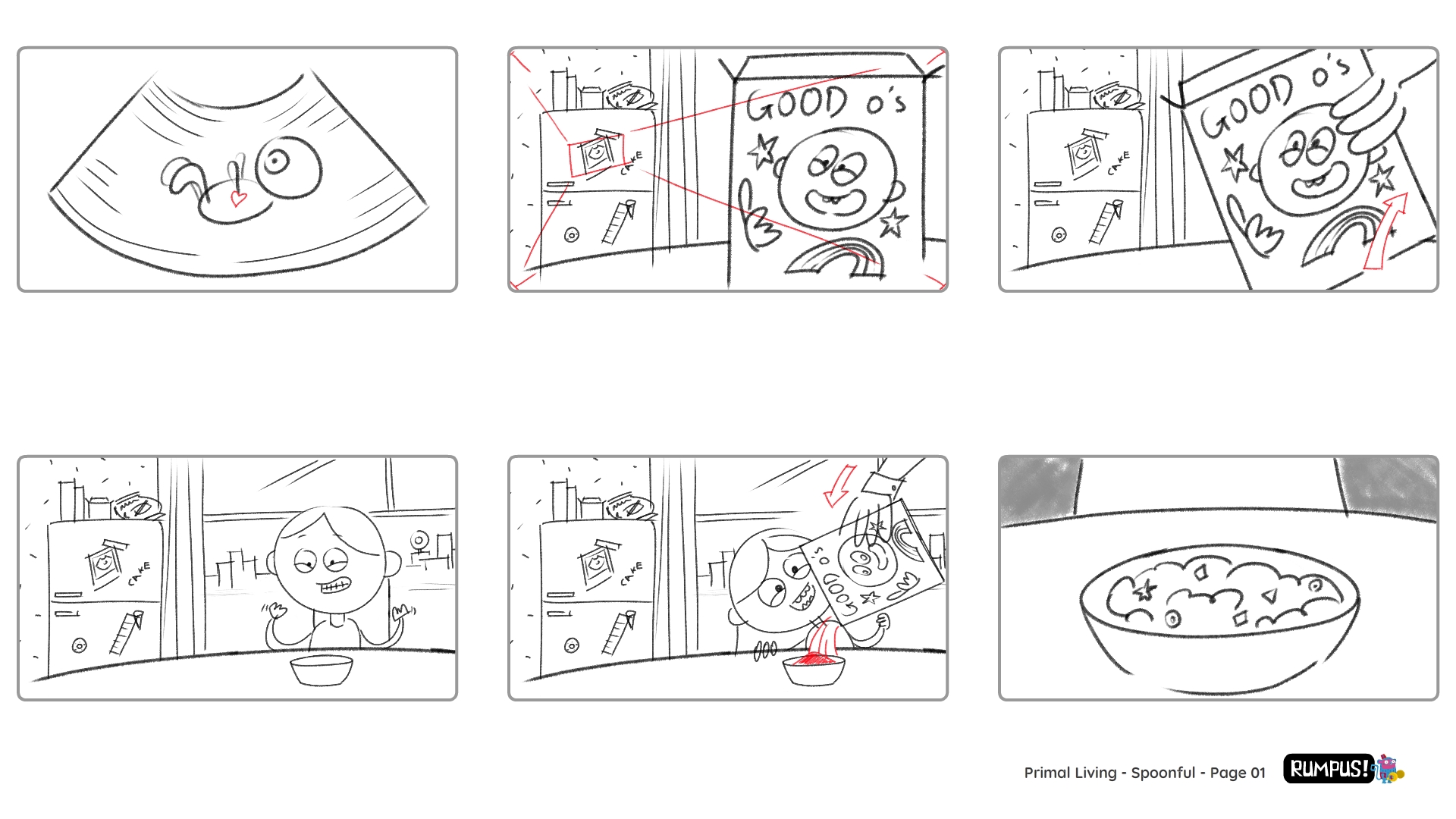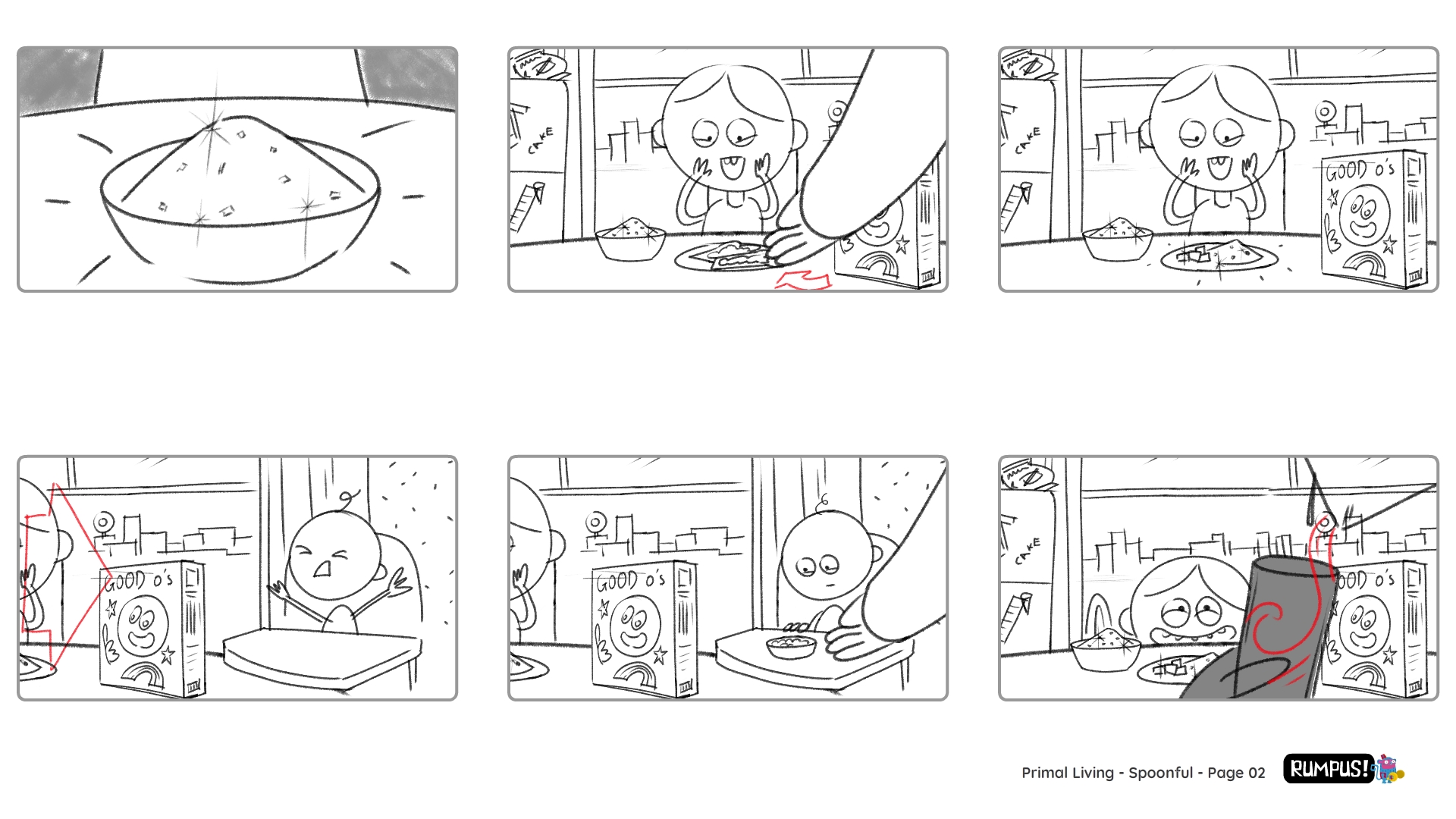 We took the approved storyboard into an animatic, here's how it looks against the final animation.
Animating various sugary foods turning into sugar lumps was great fun, poof!
How Did We Do
Soon after it's launch the animation had over 40k views on twitter and over 5k views on YouTube, here's some nice words from our client.
'Spoonful of Sugar' was an exceptionally complicated brief. Rumpus didn't just deliver. They over-delivered and left me wanting to use them for every piece of content that I could get my hands on.

Lee Harris, Primal Living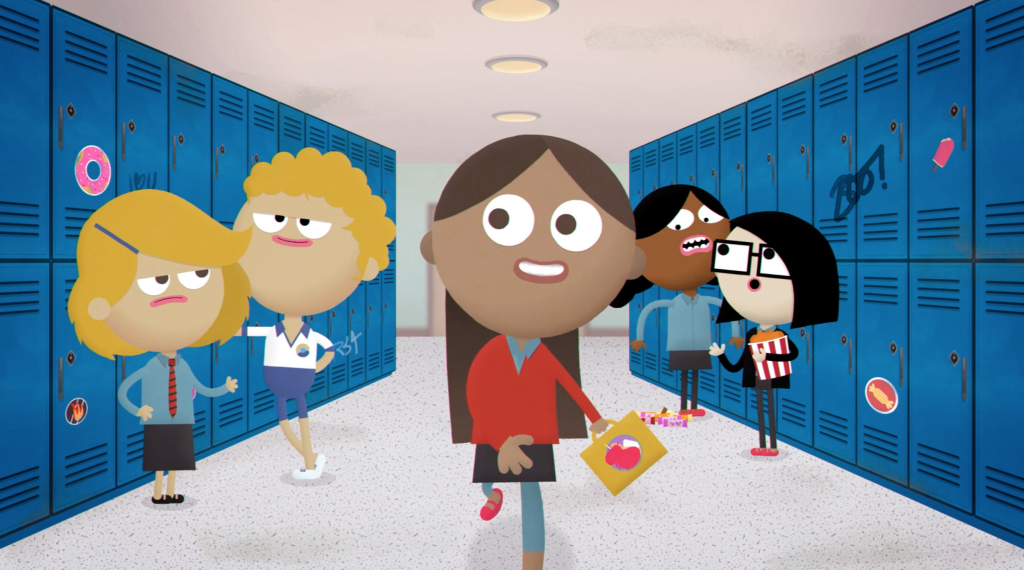 Direction, character design and animation: Joe Wood
Animation: David Connolly, Marta Dias, Duncan Gilbertson
Storyboard: Antony Rendall
Environment Design: Tanya J Scott
Sound Design: Foster & Foster
Voice Over: Ella Avery
Creative Producer: Stef Bowskill