The Project
We made 22 animations for BBC Learning aimed at Key Stage 1 and 2 students. Working with a big collection of brilliant animators, designers and storyboard artists to create some wonderful animations about Maths and Science.
How We Did It
It was really important to the BBC that the characters were spot on for the target age. Our original character designs…too young!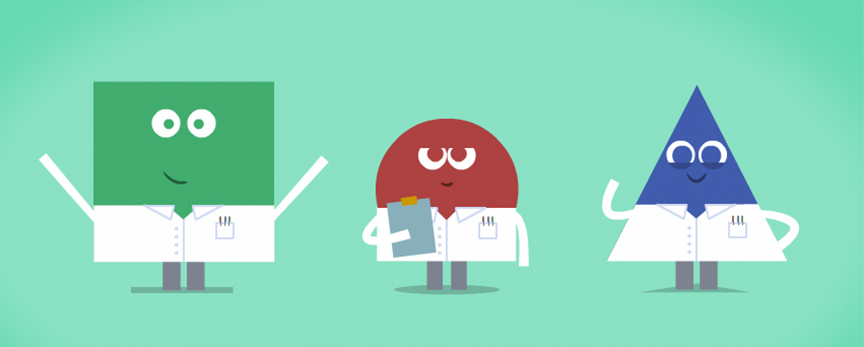 Some very messy scribbles later…magic!

We took these three cheeky shapes into the build phase and set the design for the production. We are pretty fond of these silly billies.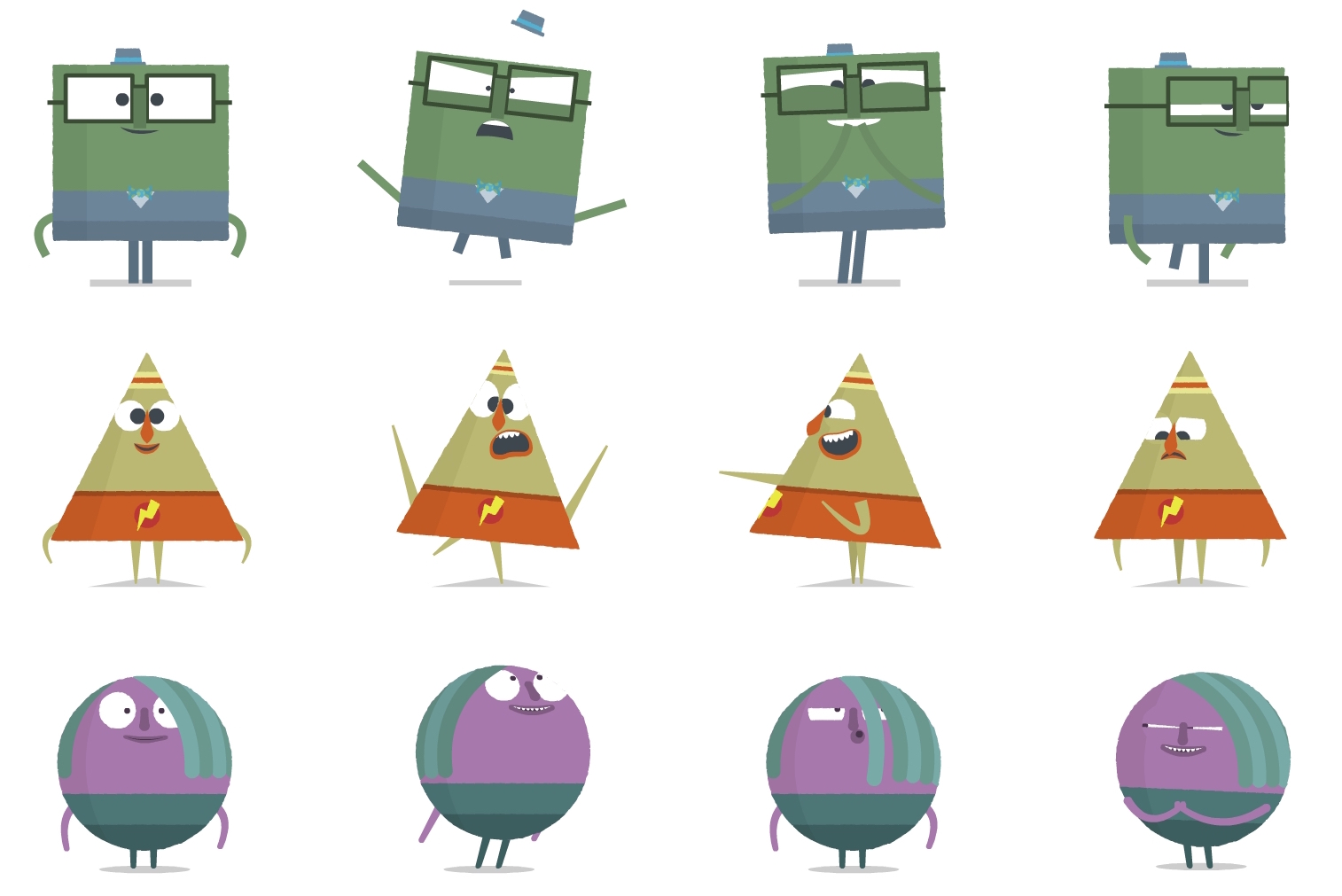 We worked through the 22 scripts with the BBC, working up a storyboard and animatic for each episode. Our very talented friend Greig Johnson recored the voice over for us, and off we went into animation!
How Did We Do
The episodes are featured in the 2D and 3D section of the Maths Bitesize learning pages as a valuable online resource. They continue to do very well on the Rumpus YouTube channel, the 2D shapes episode has had over 200K views.
Written and Directed: Joe Wood
Production: Elise Townsend
Education Consultant: Janine Ashman
Storyboards: Leah Panigada-Carey, Emma Shepherd
Sound Design: Joe Farr
Voice Over: Greig Johnson
Design: Joe Wood, Emma Shepherd, Leah Panigada-Carey
Animation: Dave McKenna, Jane Davies, Oli Knowles, Dan Emmerson, Leah Panigada-Carey, Emma Shepherd, Joe Wood
3D build: Tim Ruffle
Compositing: Dan Blore, George Sander-Jackson