The Project
Well, talk about flippin' starstruck! We are so proud to have delivered hand drawn character in-game animation for our friends at Dlala for their all new Nintendo Switch game, Disney Illusion Island. Working with the brilliant Dlala Animation Director, Eric Ciccone.

Starring the Fab Four, the gamer's quest is to explore the mysterious island of Monoth and recover three mystical books to save the world from disaster.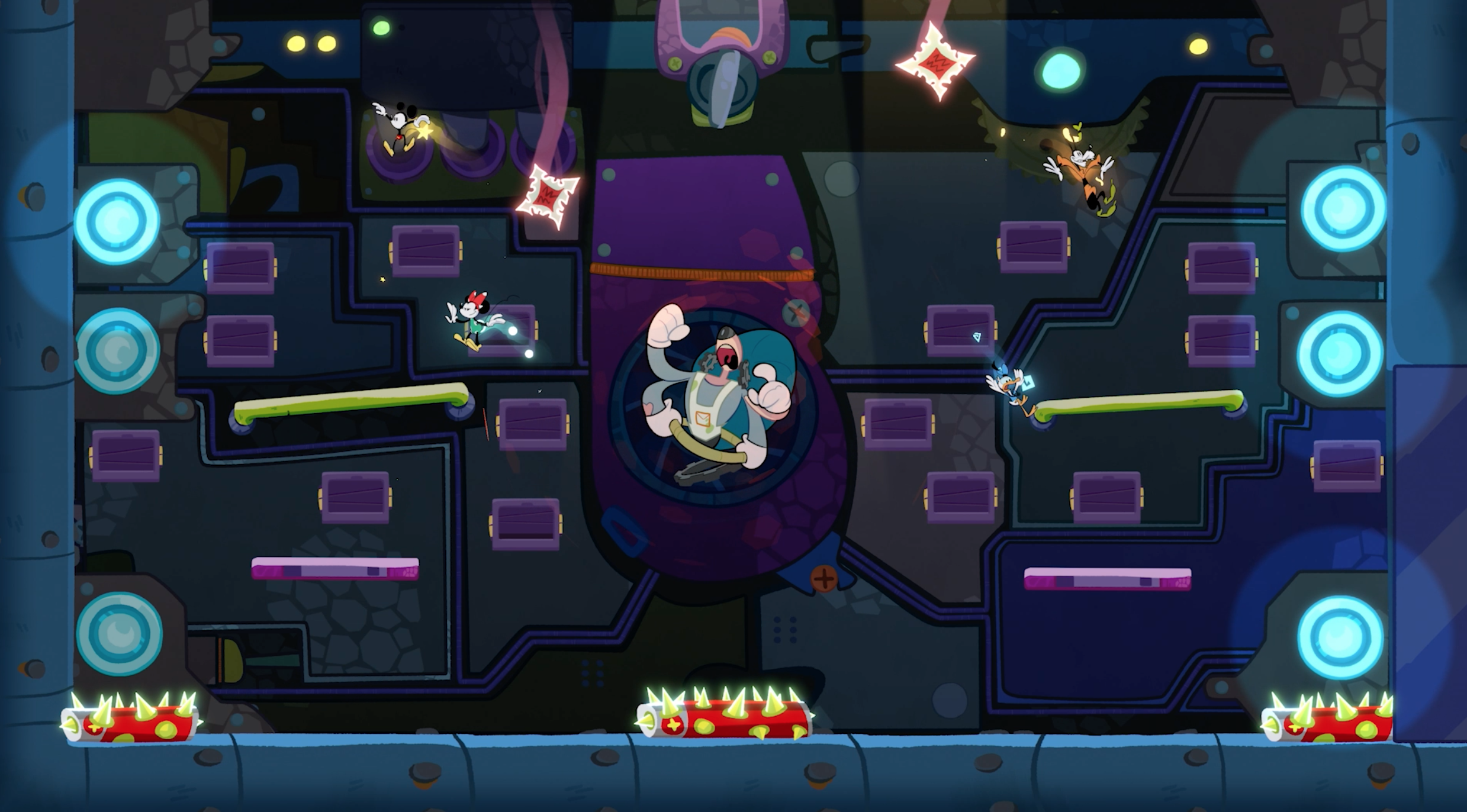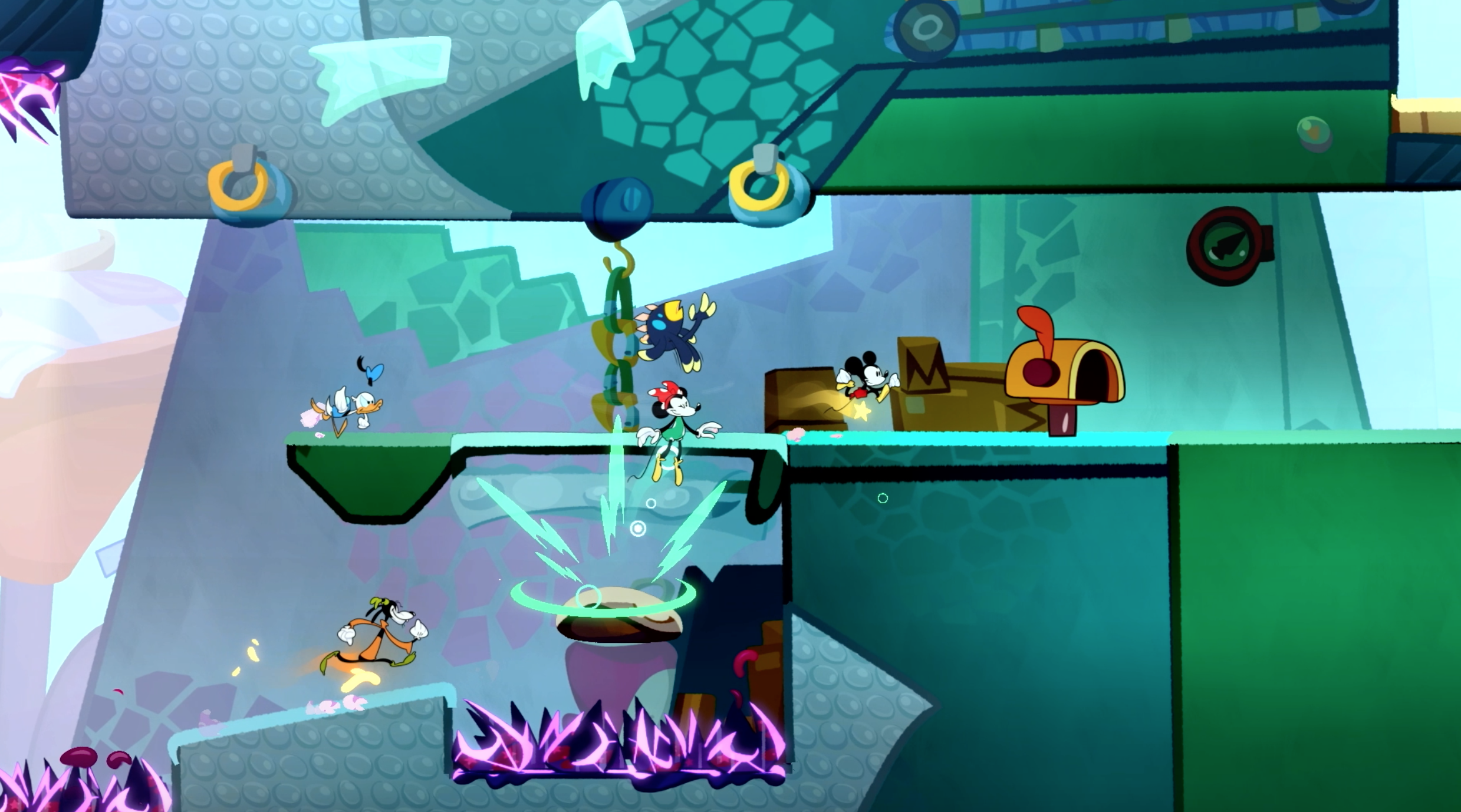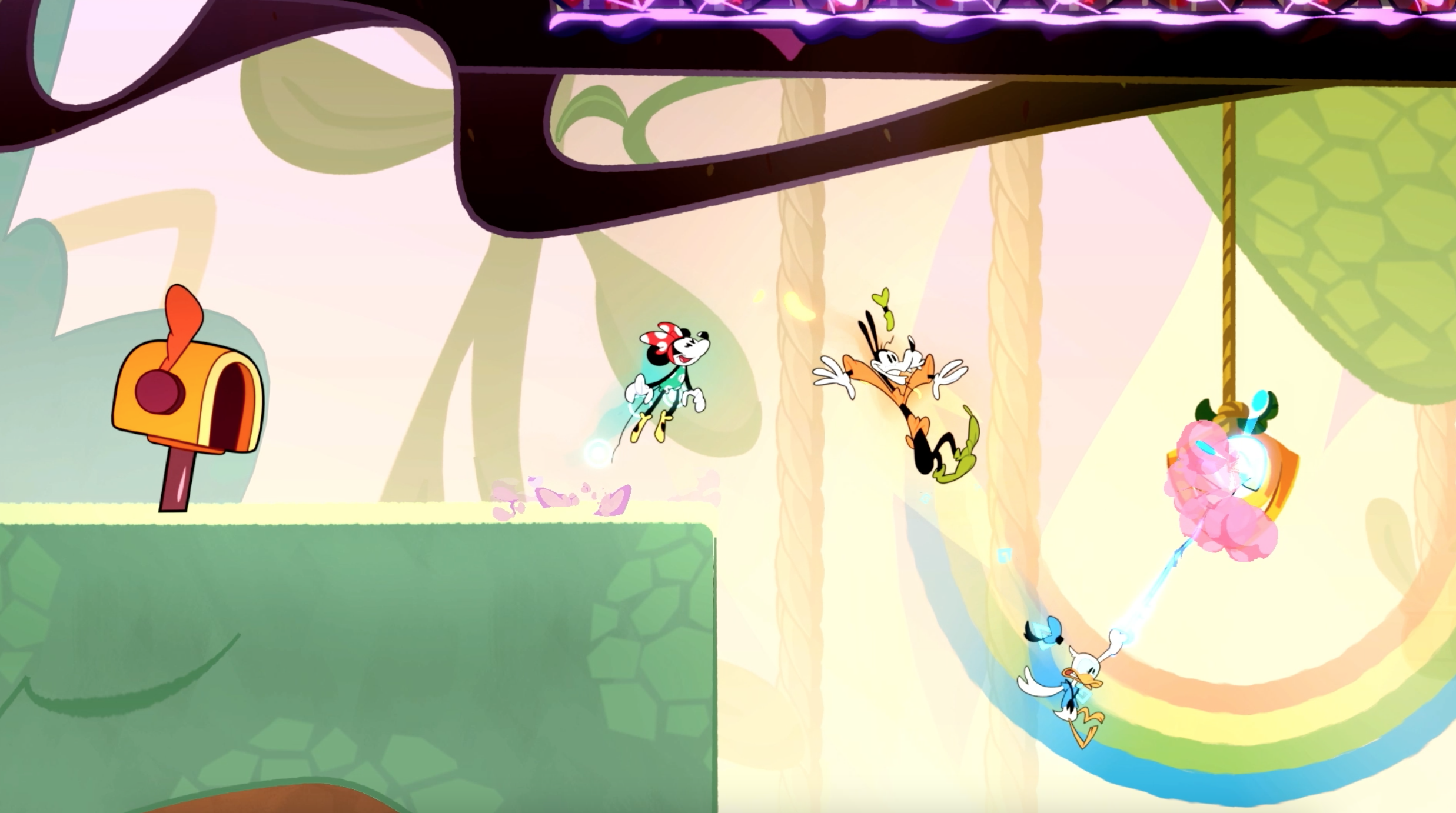 As if the in game characters weren't exciting enough, we also produced over 35 minutes of wonderfully silly cutscenes animation.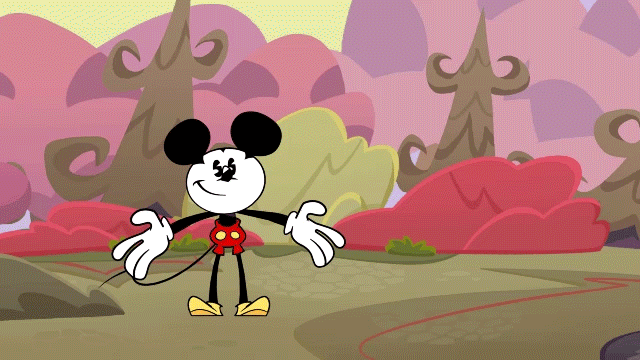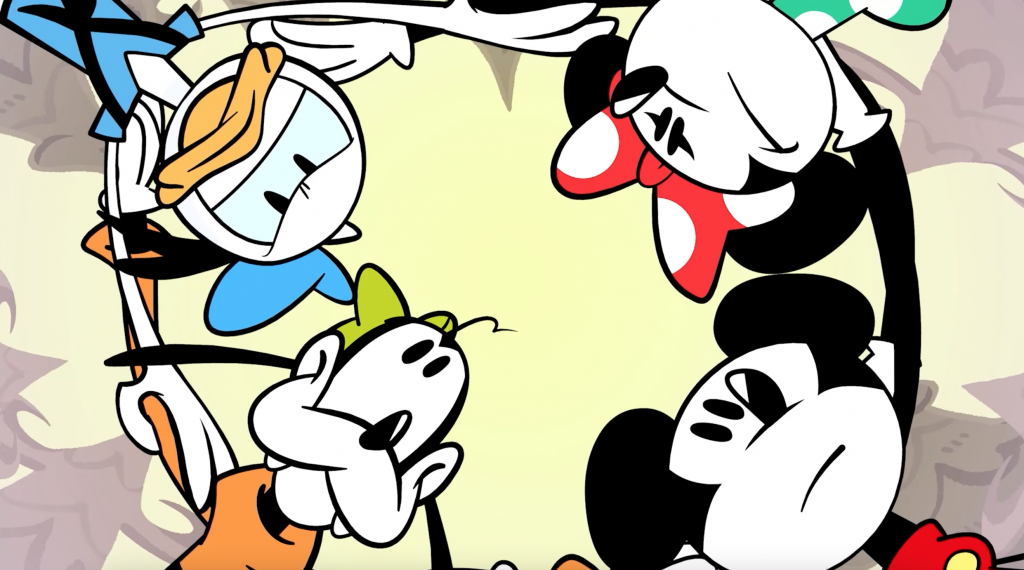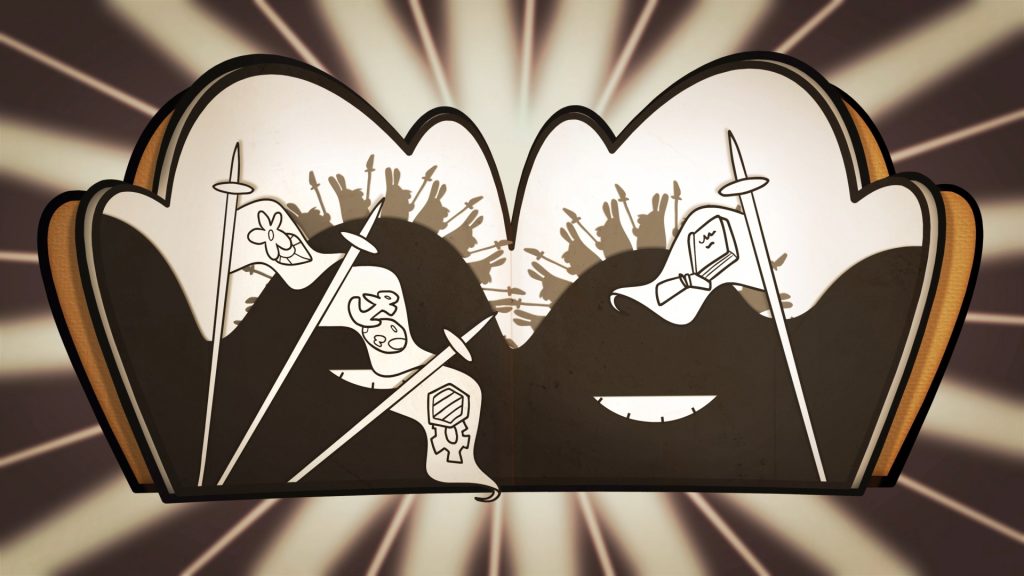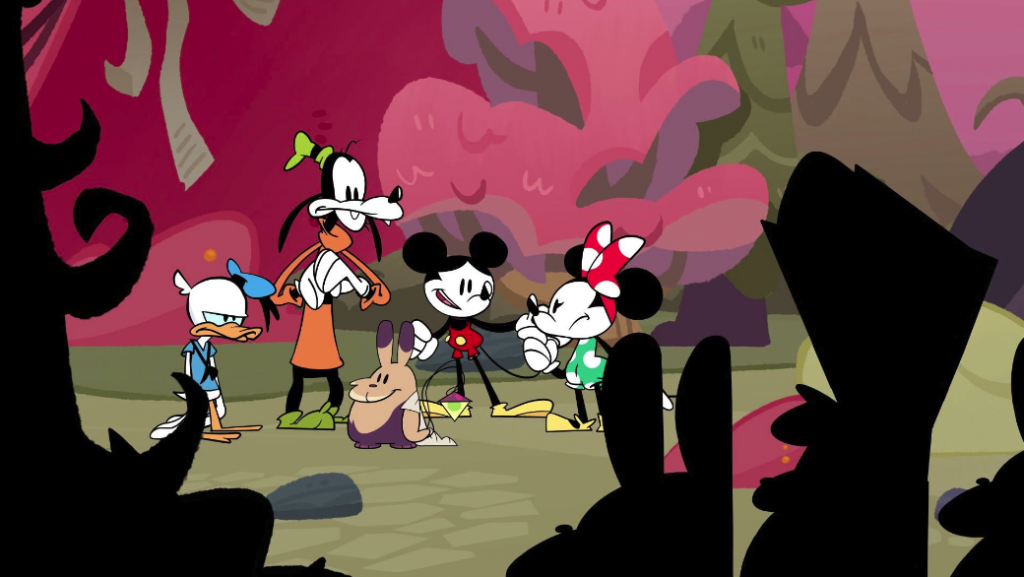 How Did We Do
Working with these characters on a daily basis has been a total joy. We're so excited this game has finally made it's way into people's homes, the reviews have rolled in and we couldn't be more chuffed!
The animations on the characters and enemies are buttery-smooth, with a bouncy, squishy toon edge that makes their motions pop.

Gamespot.com
---
The cutscenes in Disney Illusion Island are absolutely magical, with humour that'll hit with kids as well as some subtle humour that'll be fun for adults.

Gamingtrend.com
---
The animated story scenes are gorgeously presented and filled with slapstick and sarcastic humour.

Eurogamer.net
---
Disney Illusion Island's cinematic cutscenes are a standout and take me back to classic Mickey Mouse animation.

Questdaily.com.au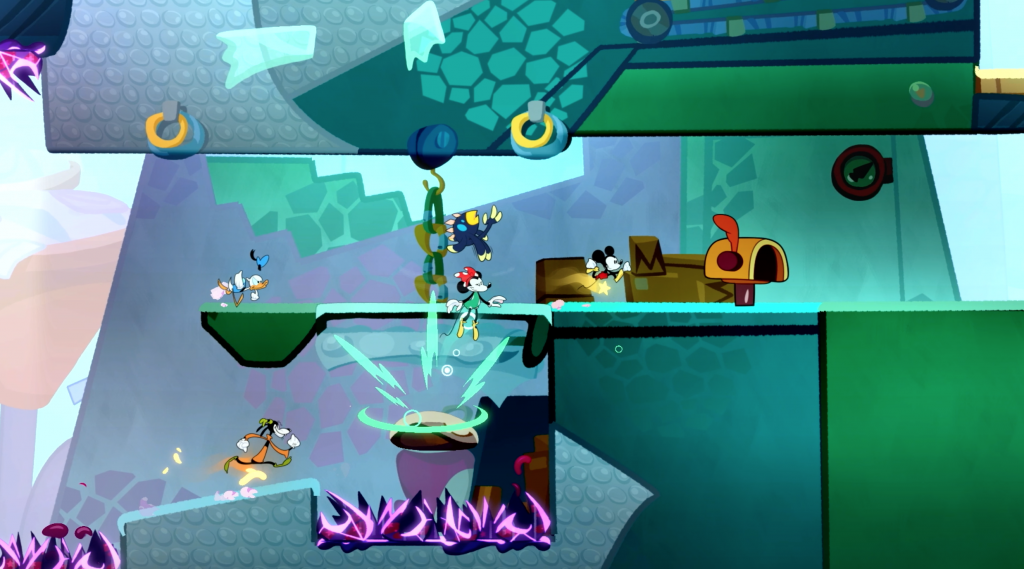 We had our long-term animation partners, Rumpus Animation, on the project. We've actually worked with Rumpus on every project we've made since we were working on Nothing To Fear, our shelved original title. Rumpus allow us to ramp our animation team up and down to meet the needs of the project at different parts. On this project they also partnered with us on the wonderful animated cutscenes you see in the game. I imagine we will be working with them for years to come, and this project really is a highlight of the collaboration between our studios.

Aj Grand-Scrutton, Dlala Studios, CEO
Game Animation:
Luke Hyde, Marta Dias, Gabriela Fial, Duncan Gilbertson,
Beatrice Theyrer, Ben Spybey, Antony Rendall
Cutscenes:
Animation Director: Joe Wood
Storyboard: Nom Tarassenko
Storyboard Junior: Tom Cushing
Lead Animator: Dave McKenna
Animation: Mara Fradella, Duncan Gilbertson, Dave Connolly,
Cat O'Brien, Ewan Schwarz, Leah Panigada Carey
Junior Animator: Tom Cushing
Compositor: Jack Churchill
Production Coordinator: Grace Harris
Producer: Stef Bowskill